The Freyd Dynamics Lab is located in the Department of Psychology at the University of Oregon, Eugene, Oregon, USA.
People

Jennifer J. Freyd
(principal investigator)

Alexis Adams-Clark
(doctoral student)

Melissa Barnes
(doctoral student and RA coordinator)

Rachel Harsey
( lab manager)

Kristen Reinhardt
(doctoral student on clinical internship)

Marina Rosenthal
(doctoral student on clinical intership)

Alec Smidt
(doctoral student, lab Human Subject Pool coordinator, and JTD Editorial Assistant)

undergraduate RAs

PhDs and lab emeriti
Betrayal Trauma Research
Introducing the types of research often conducted in the Dynamics Lab:
More measures & Materials
Arts and Sports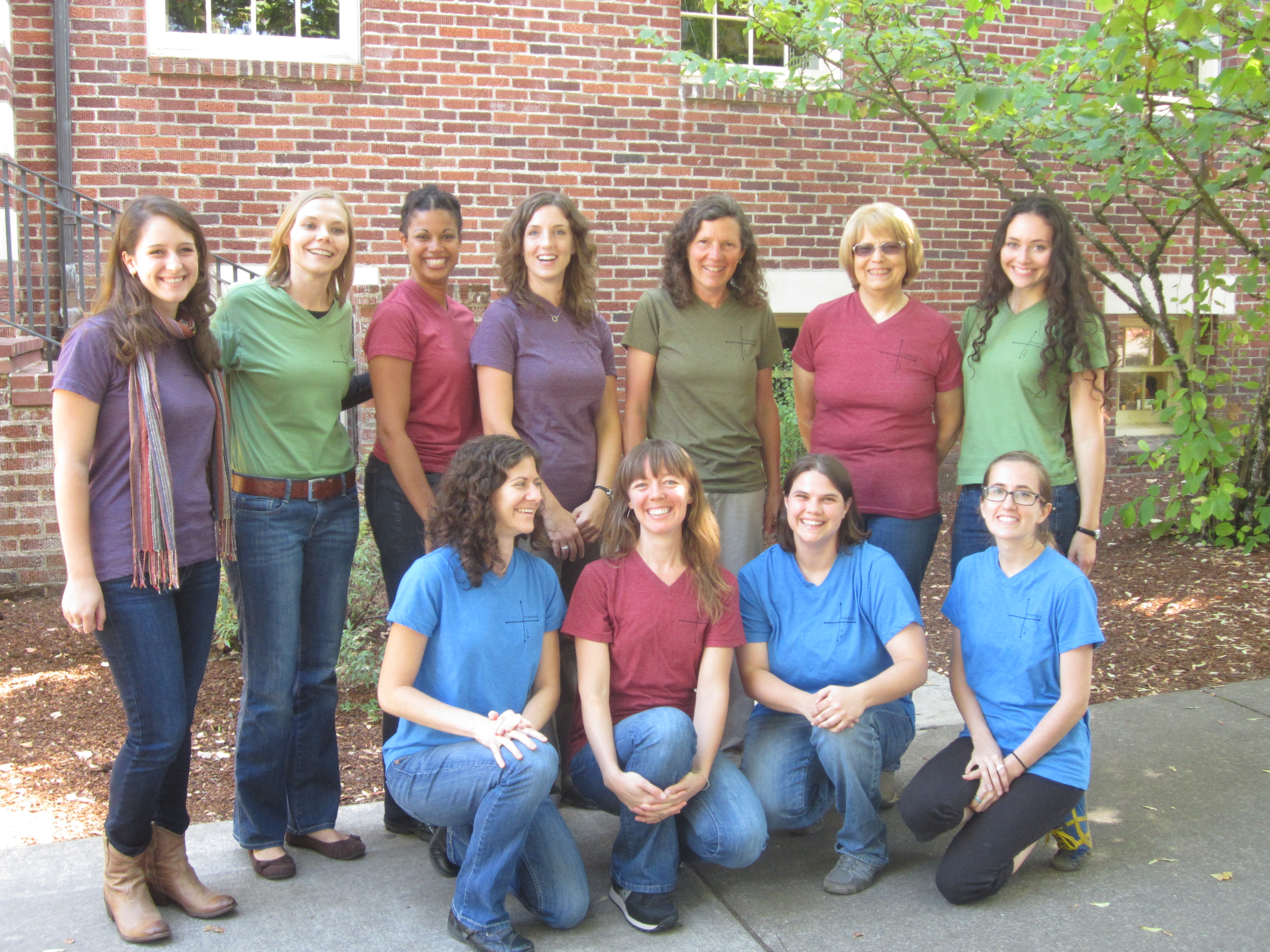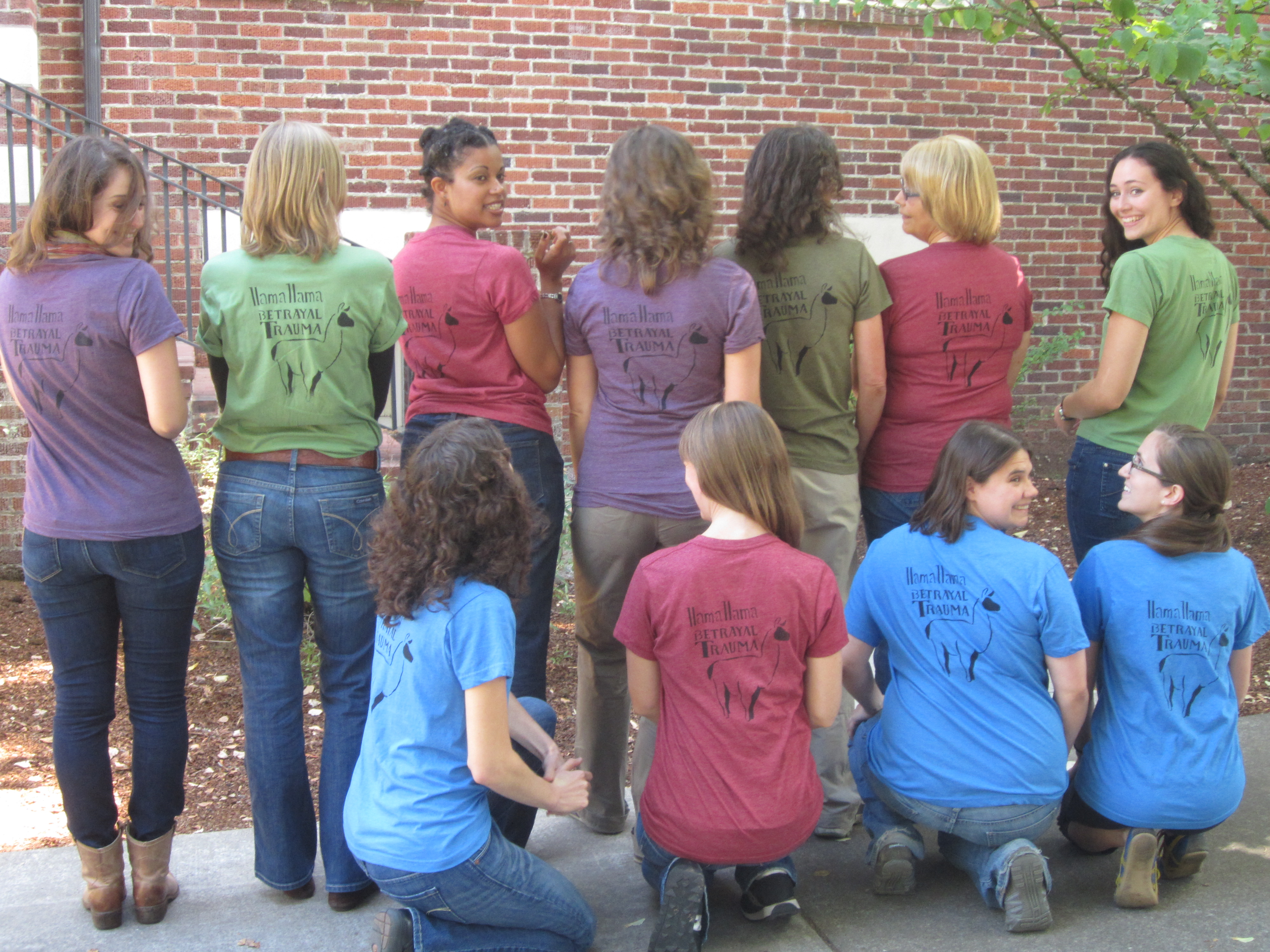 Lab in 2013 Top row: Rosenthal, Martin, Gomez, Smith, Freyd, Birrell, Harsey
Bottom row: Platt, Reinhardt, Kaehler, Bernstein
Screen-printed shirts by Sasha Johnson-Freyd
More Features
Interpersonal and Institutional Betrayal
Freyd, J.J. (April, 2014). Interpersonal and Institutional Betrayal. Invited speaker for annual meeting of the Western Psychological Association, Portland, Oregon, 25 April 2014.